Schedule: Monday to Friday 09:30 - 14:00 & 15:00 - 17:30
Contact: info@cattscamera.com | Phone: +34 917 865 627

English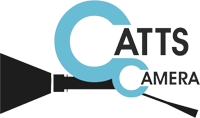 TERADEK RT CTRL.3 MOTOR WIRELESS LENS CONTROL DELUXE KIT (3-MOTORS)
TRT-15-0047-3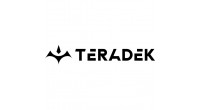 TERADEK RT CTRL.3 MOTOR WIRELESS LENS CONTROL DELUXE KIT (3-MOTORS)
TRT-15-0047-3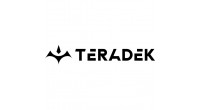 Have you seen it cheaper? Ask us for an offer!
TERADEK RT CTRL.3 MOTOR WIRELESS LENS CONTROL DELUXE KIT (3-MOTORS)
Read more
Description
The CTRL.3 Deluxe kit includes everything you need to be fully equipped for your next production. It includes an MDR.X receiver, three MOTR.X motors and a CTRL.3 with lens mapping and lens data overlay on SmallHD monitors.
Also includes pre-marked focus/iris rings on Imperial and Metric units.
- Complete kit with 3-axis lens control and 3 motors-
Wireless control of focus, iris or zoom with a range of up to 1.5 km (5,000 ft)
- Includes lens mapping with pre-marked rings.
- Lens data can be overlaid on SmallHD monitors with OS3.
CTRL.3
CTRL.3 is a feature-rich and powerful 3-axis wireless controller with built-in lens mapping and data storage.
In combination with any SmallHD monitor running OS3, CTRL.3 displays critical lens data as overlays directly on the monitor, allowing camera assistants to focus and keep their eyes on the image.
MDR.X
MDR.X is an ultra-lightweight 3-axis receiver for any industry standard camera. MDR.X features full focus/iris/zoom support, integrated RED camera control and an OLED display for lens information.
MOTR.X
The MOTR.X offers superior speed and response for any camera lens. The motors feature input/output ports for data and power, allowing the motors to be daisy-chained to reduce cable clutter. The motors also feature a selector button and indicator lights for focus/iris/zoom.
Lens mapping
CTRL.3 includes built-in lens mapping, which allows you to automatically calibrate lenses to pre-marked focus rings and access settings at any time with the push of a button. The pre-marked rings cover multiple lenses, saving time on the set of manually calibrating after each lens change.
Premarked rings come in imperial or metric units.
Small HD overlays
CTRL.3 includes lens data overlays on SmallHD monitors with OS3. Get critical tracking information directly on the monitor, including lens focal length, focal length, iris, zoom and more.
Teradek RT Application
Manage, update and configure every part of your Teradek RT system via Bluetooth with the Teradek RT app for iOS.
Create lens maps, configure FIZ settings, perform basic camera controls, update firmware and more, all from the convenience of your smartphone or tablet.
SEE CREATING LENS MAPS ON OUR BLOG: Teradek Lens Map Creation
Description
El kit CTRL.3 Deluxe incluye todo lo necesario para estar completamente equipado para su próxima producción. Incluye un receptor MDR.X, tres motores MOTR.X y un CTRL.3 con mapeo de lentes y superposición de datos de lentes en monitores SmallHD.
También incluye anillos de enfoque/iris premarcados en las unidades Imperial y Métrica.
- Kit completo con control de lentes de 3 ejes y 3 motores
- Control inalámbrico de enfoque, iris o zoom con un alcance de hasta 1,5 Km (5.000 pies)
- Incluye mapeo de lentes con anillos premarcados.
- Los datos de las lentes se pueden superponer en los monitores SmallHD con OS3.
CTRL.3
CTRL.3 es un controlador inalámbrico de 3 ejes, rico en funciones y potente, con mapeo de lentes y almacenamiento de datos incorporado.
En combinación con cualquier monitor SmallHD que funcione con OS3, CTRL.3 muestra los datos críticos de la lente como superposiciones directamente en el monitor, lo que permite a los asistentes de cámara enfocar y mantener los ojos en la imagen.
MDR.X
MDR.X es un receptor ultraligero de 3 ejes para cualquier cámara estándar de la industria. MDR.X cuenta con soporte de enfoque completo/iris/zoom, control de cámara ROJO integrado y una pantalla OLED para información de la lente.
MOTR.X
El MOTR.X ofrece una velocidad y respuesta superiores para cualquier lente de cámara. Los motores disponen de puertos de entrada/salida para datos y potencia, lo que permite encadenar los motores para reducir el desorden de los cables. Los motores también cuentan con un botón de selección y luces indicadoras para el enfoque/iris/zoom.
Mapeo de lentes
CTRL.3 incluye un mapeo de lentes incorporado, que permite calibrar automáticamente las lentes a los anillos de enfoque premarcados y acceder a las configuraciones en cualquier momento con sólo pulsar un botón. Los anillos premarcados cubren múltiples lentes, ahorrando tiempo en el set de calibrar manualmente después de cada cambio de lentes.
Los anillos premarcados vienen en unidades imperiales o métricas.
Pequeñas superposiciones de HD
CTRL.3 incluye las superposiciones de datos de las lentes en los monitores SmallHD con OS3. Obtén información de seguimiento crítica directamente en el monitor, incluyendo la distancia focal de la lente, la longitud focal, el iris, el zoom y más.
Aplicación de Teradek RT
Gestione, actualice y configure cada pieza de su sistema Teradek RT vía Bluetooth con la aplicación Teradek RT para iOS.
Crea mapas de lentes, configura ajustes de FIZ, realiza controles básicos de la cámara, actualiza el firmware y mucho más, todo ello desde la comodidad de tu smartphone o tableta.
VER LA CREACIÓN DE MAPAS DE LENTES EN NUESTRO BLOG: Creación de mapas de Lentes Teradek
What is included
1 x Controller Neckstrap

3 x LP-E6 Duracell 1600mAh Li-ion Battery

1 x LP-E6 Battery Charger

1 x Receiver Rail Clamp for 15/19mm rods (Assembly)

5 x White Disc Type B

1 x Pre-Marked focus Ring - 10" minimum focus

1 x Pre-Marked focus Ring - 20" minimum focus

1 x Pre-Marked focus Ring - 3'6" minimum focus

1 x Pre-Marked focus Ring - 6' minimum focus

1 x Pre-Marked focus Ring - 10' minimum focus

1 x MDR.X

3 x MOTR.X

1 x Teradek RT Pre-Marked focus Ring - 0.25m minimum focus

1 x Teradek RT Pre-Marked focus Ring - 0.5m minimum focus

1 x Teradek RT Pre-Marked focus Ring - 1m minimum focus

1 x Teradek RT Pre-Marked focus Ring - 2m minimum focus

1 x Teradek RT Pre-Marked focus Ring - 3m minimum focus

1 x Teradek RT Pre-Marked focus Ring - 10in minimum focus

1 x Teradek RT Pre-Marked focus Ring - 20in minimum focus

1 x Teradek RT Pre-Marked focus Ring - 3ft, 6in minimum focus

1 x Teradek RT Pre-Marked focus Ring - 6ft minimum focus

1 x Teradek RT Pre-Marked focus Ring - 10ft minimum focus

1 x Teradek RT Pre-Marked Iris Ring - 1-32

1 x Teradek RT CTRL.3

1 x Teradek RT Monitor Bracket for Hand Controllers

3 x Teradek RT Quick-release Motor Extension Rod Clamp

2 x 2pin Conn. to PowerTap - 18in Cable

2 x 2pin Conn. to 2pin Conn. (Alexa) 18in Cable

1 x Mini-USB (5pin) to USB - 18in Cable

3 x Teradek RT Motor Cable - ST to ST (0.2m / 8in)

3 x Teradek RT Motor Cable - Straight to Straight (0.4m / 16in)

1 x Teradek RT Motor Cable - Straight to Straight (60cm / 24in)

1 x MDR.X ARRI R/S Cable

1 x MDR.X Sony F55 R/S Cable

1 x MDR.X RED CTRL Cable - 40cm

1 x SmallHD Monitor Interface Cable - 5pin to USB Micro (0.4m)

1 x SmallHD Monitor Interface Cable - 5pin to 703 Bolt 5pin 0.25m

1 x SmallHD Monitor Interface Cable - 5pin to USB Type A (1m)

1 x Teradek Case XLarge - Black with RT Motion CTL3 Controller Set Foam

3 x Teradek Vinyl Zipper Bag 250x150mm

1 x Quickstart Guide - Teradek RT CTRL.3