Schedule: Monday to Friday 09:30 - 14:00 & 15:00 - 17:30
Contact: info@cattscamera.com | Phone: +34 917 865 627

English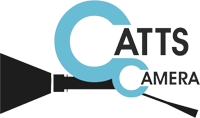 S-8180S 220Wh High Load V-mount Battery Pack
SWIT-S-8180S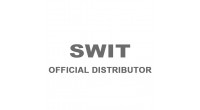 S-8180S 220Wh High Load V-mount Battery Pack
SWIT-S-8180S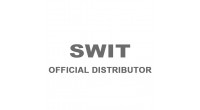 Have you seen it cheaper? Ask us for an offer!
WARNING ABOUT BATTERIES.
The transport of batteries is subject to special restrictions.
For more information, please contact us on +34 917 865 627 or by mail at info@cattscamera.com
Opening hours: Monday to Friday from 09:30 to 14:30 and from 15:30 to 18:30
Read more
Description
High-Load Li-ion Cells
At least 200W, 16A constant power output
Normal Li-ion batteries offer 100W/8A output and suitable for most ENG cameras, but the Cine Cameras such as ALEXA require around 85W high draw which is too heavy for the normal Li-ion batteries: the battery life will be reduced if long time full draw powering.
Moreover, if there're monitor, lighting work together, and total power will be above 100W, and the normal batteries can not draw completely.
Using S-8180S high-load battery, you can get at least 200W/16A constant power output, which can drive more high power cameras, lightings and other equipments easily, and won't reduce battery life during long time high power output.
220Wh/15.3Ah High Capacity
Consists of 24pcs 18650 battery cells, and reach 220Wh/15.3Ah high capacity.
Can run approx 7 hours for normal 30W ENG cameras; and approx 2.5 hours for ARRI Alexa camera.
Reliable V-mount Connection
S-8180S is the standard V-mount connection and we adopt the high quality fiber glass V-wedge that ensures the reliable mounting.
Build-in D-tap DC Output Socket
A D-tap DC output socket is equipped on the top side of S-8180S battery, for DC14.4V (Nominate) connection, such as on-camera lights, monitors, wireless transmitter, etc.
The Max Power from D-tap is 120W, 10A.
4-level LED Power Indicator
On the side of the battery, there're 4-level LED power indicators to check the battery remaining capacity. You can get a quick view of capacity before using.
Features
     - Nominal Voltage: 14.4V
     - Capacity: 220Wh/15.3Ah
     - Max output power
          - In total:200W
          - Electrodes:200W,16A
          - D-tap:120W,10A
     - Mount Type: V-mount
     - Charging Temperature: 0-40°C
     - Discharging Temperature: -20°C-50°C(Capacity and Max Load may decrease when operating below 0°)
     - Net weight: Approx 1.3kg
     - Dimensions: 165×90×66mm