Schedule: Monday to Friday 09:30 - 14:00 & 15:00 - 17:30
Contact: info@cattscamera.com | Phone: +34 917 865 627

English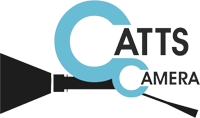 xSPINE (Vest only)
FLOW-XSPINE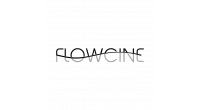 xSPINE (Vest only)
FLOW-XSPINE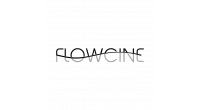 Have you seen it cheaper? Ask us for an offer!
Description
The xSPINE
The xSPINE vest is the world's first universal vest made for all types of camera operators in mind, made for versatility and mobility
The xSPINE can currently be used for Steadicam™ operation as both front and rear mount in various configurations. It also allows the operator to mount a gimbal support system such as the GLINK. There will also be more mounting options and accessories in the future
The xSPINE is a low weight vest (3930g) designed to be as comfortable and rigid as possible. The pads include a double-layer air mesh system with air channels, allowing for good ventilation, while the memory foam makes the vest very comfortable to wear.
All parts are made with strong carbon fiber and/or lightweight aluminum, creating a rigid cage that evenly distributes the carried payload in the best possible way.
All major sections such as the front, back and sides can be separated with quick release pins, to allow the vest to be packed in a very slim format.
All parts are also fully adjustable for different operator sizes. The curved carbon fiber bars at the front keep the chest region free for easy breathing, which also makes it an excellent choice for all body size operators.
The xSPINE incorporates dual locking ladder strap adjustments at the front, allowing the operator to adjust settings on the fly, and to be able to open or close either side of the vest. The buckles are designed so that no accidental opening can occur, while allowing the operator to open them securely even while carrying the payload for adjustments or corrections while at rest. Extra wide straps keep the vest as rigid as possible while maintaining an easy procedure for opening and closing the vest.
The xSPINE is shipped in a soft bag that has room for the vest and the optional xBONE CF. A Peli hard case for tougher trips is also available as an accessory.
MOUNTING OPTIONS
The xSPINE is built to carry a wide range of accessories and mounting options. We currently have mounting options for the following products and accessories:
- Flowcine xBONE CF rear mount
- Flowcine xR3ACH (with xSPINE mount)
- Flowcine xBONE (with xSPINE mount)
- Flowcine Front Mount
- Flowcine GLINK
Many accessories are available, such as the accessory clamp and bracket for easy hanging of the vest between uses.
SIZE ADJUSTMENTS
The xSPINE has adjustments for all body sizes. The shoulders and sides have telescoping adjustments that can be adjusted to fit both larger and smaller operators. Both the front and back can be quickly adjusted in height. All pads have extra layers of cellular PE so that the stiffness and thickness of the padding can be adjusted. Additional pads are available on the side panels for operators who prefer those.
Description
El xSPINE
El chaleco xSPINE es el primer chaleco universal del mundo hecho para todo tipo de operadores de cámara en mente, hecho para la versatilidad y la movilidad. 
El xSPINE puede ser usado actualmente para el funcionamiento de Steadicam™ tanto como montaje frontal como posterior en varias configuraciones. También permite al operador montar un sistema de soporte de cardán como el GLINK. También habrá más opciones de montaje y accesorios en el futuro. 
El xSPINE es un chaleco de bajo peso (3930g) diseñado para ser tan cómodo y rígido como sea posible. Las almohadillas incluyen un sistema de malla de aire de doble capa con canales de aire, lo que permite una buena ventilación, mientras que la espuma con memoria hace que el chaleco sea muy cómodo de llevar.
Todas las partes están hechas con fibra de carbono fuerte y/o aluminio de bajo peso, creando una jaula rígida que distribuye equitativamente la carga útil transportada de la mejor manera posible.
Todas las secciones principales como la delantera, la trasera y los laterales se pueden separar con pasadores de liberación rápida, para permitir que el chaleco se empaquete en un formato muy delgado.
Todas las partes son también totalmente ajustables para diferentes tamaños de operador. Las barras curvas de fibra de carbono en la parte delantera mantienen la región del pecho libre para facilitar la respiración, lo que también lo convierte en una excelente opción para todos los operadores de tamaño corporal.
El xSPINE incorpora ajustes de correa de escalera con doble bloqueo en la parte delantera, lo que permite al operador ajustar los ajustes sobre la marcha, y poder abrir o cerrar cualquier lado del chaleco. Las hebillas están diseñadas de manera que no se pueda realizar ninguna apertura accidental, al tiempo que permiten al operador abrirlas de forma segura incluso mientras lleva la carga útil para realizar ajustes o correcciones mientras está en reposo. Las correas extra anchas mantienen el chaleco tan rígido como sea posible, a la vez que mantienen un procedimiento fácil para abrir y cerrar el chaleco.
El xSPINE se envía en una bolsa blanda que tiene espacio para el chaleco y el xBONE CF opcional. También hay una maleta dura de Peli para viajes más duros como accesorio.
OPCIONES DE MONTAJE
El xSPINE está construido para poder llevar una amplia gama de accesorios y opciones de montaje. Actualmente tenemos opciones de montaje para los siguientes productos y accesorios:
- Flowcine xBONE CF montaje posterior
- Flowcine xR3ACH (con la montura xSPINE)
- Flowcine xBONE (con montaje xSPINE)
- Flowcine Montura frontal
- Flowcine GLINK
Hay muchos accesorios diponibles, como la pinza de accesorios y el soporte para colgar fácilmente el chaleco entre uso y uso.
AJUSTES DE TAMAÑO
El xSPINE tiene ajustes para todo tipo de tamaños de cuerpo. Los hombros y los lados tienen ajustes telescópicos que pueden ser ajustados para que se adapten tanto a los operadores más grandes como a los más pequeños. Tanto la parte delantera como la trasera se pueden ajustar rápidamente en altura. Todas las almohadillas tienen capas extra de PE celular para poder ajustar la rigidez y el grosor del acolchado. Hay disponibles almohadillas adicionales en los paneles laterales para los operadores que prefieran esos.