Schedule: Monday to Friday 09:30 - 14:00 & 15:00 - 17:30
Contact: info@cattscamera.com | Phone: +34 917 865 627

English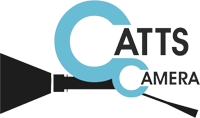 TOKINA Cinema Prime 135mm T1.5 PL Vista Vision
TOK-135MMT1.5 (PL)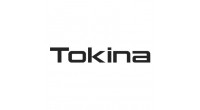 TOKINA Cinema Prime 135mm T1.5 PL Vista Vision
TOK-135MMT1.5 (PL)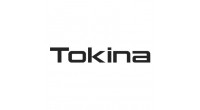 Have you seen it cheaper? Ask us for an offer!
TOKINA Cinema Prime 135mm T1.5 PL Vista Vision
Read more
Description
FEATURES:
■ T1.5 T quick stop, for low light shooting
■ Almost no breathing during focus changes
■ Very nice image character throughout the Iris range and usable wide open
■ Iris range T1.5 to T22
■ The use of aspherical elements and modern coatings, very well corrected image, exceptionally low chromatic aberrations
■ New large-format cine glass design
■ 46.7mm imaging circle, covers FF35, VistaVision and RED MONSTRO 8K VV
■ Focus scale and iris scales clearly marked on both sides of the lens
■ Consistent front outer diameter of 114mm, good for efficient use of the filter holder
■ Lenses also have a screw-in filter size of 112mm (Excluding the Vista 18mm lens)
■ Consistent length between lenses, good for quick lens changes
■ Consistent lens length during focus change, filter holder stays in place.
■ 9-blade iris for rounded bokeh aesthetics
■ No image shift during focus pullout
■ Robust construction materials, maintains its properties for long-term use
■ Adjustable mount by means of shims (Sold separately)
interchangeable mount between PL , EF , SONY E and MFT Mount (sold separately)
Description
CARACTERÍSTICAS:
■ Parada rápida de T1.5 T, para filmar con poca luz
■ Casi no hay respiración durante los cambios de foco
■ Un personaje de imagen muy agradable en toda la gama del Iris y utilizable de par en par
■ Rango del Iris T1.5 hasta T22
■ El uso de elementos asféricos y recubrimientos modernos, imagen muy bien corregida, aberraciones cromáticas excepcionalmente bajas
■ Nuevo diseño del cristal del cine de gran formato
■ Círculo de imágenes de 46.7mm, cubre FF35, VistaVision y RED MONSTRO  8K VV
■ Escala de foco y escalas del iris claramente marcadas a ambos lados de las lentes
■ Diámetro exterior frontal consistente de 114mm, bueno para un uso eficiente del portafiltros
■ Las lentes también tienen un tamaño de filtro enroscable de 112mm (Excluyendo la lente Vista 18mm)
■ La longitud consistente entre las lentes, es buena para cambios rápidos de lentes
■ Longitud consistente de la lente durante el cambio del foco, el portafiltros se mantiene en su sitio.
■ Iris de 9 hojas para una estética bokeh redondeada
■ No hay desplazamiento de la imagen durante la extracción del foco
■ Materiales de construcción robustos, mantiene sus propiedades para el uso a largo plazo
■ Montura ajustable mediante shims (Se venden por separado)
■ Montura intercambiable entre PL , EF , SONY E y MFT Mount (Se venden por separado)