Schedule: Monday to Friday 09:30 - 14:00 & 15:00 - 17:30
Contact: info@cattscamera.com | Phone: +34 917 865 627

English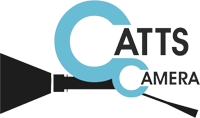 RBI Blue Handle Little Kit in his carrying case
RBI-BMH-007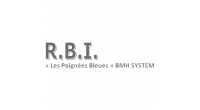 RBI Blue Handle Little Kit in his carrying case
RBI-BMH-007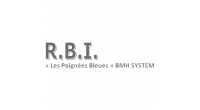 Have you seen it cheaper? Ask us for an offer!
RBI Blue Handle Little Kit in his carrying case
Read more
Description
The Blue Modular Handle system is designed for comfortable and stable use for handheld video and film cameras.
The system consists of a camera attachment module, arms, handles and a bracket for mounting additional accessories such as LCD monitors, transmitters and motors
The various parts are assembled with a unique rosette wheel design, designed to allow quick 260-degree adjustments on all axes in six-degree increments
BMH systems fit all professional film and video cameras by attaching to 19mm or 15mm rods, while it can also be mounted directly to Arriflex cameras via its rosette wheel attachment points
The modular design of the device also allows the operator to keep the right and/or left handle on the camera, shoulder or tripod at all times
It allows you to work unhindered by standard accessories in front of the camera (e.g. focus knobs, matteboxes, motors, etc.)
For video & film:
tested

Durable

Very easy to use
Description
El sistema "Blue Modular Handle" está diseñado para un uso cómodo y estable para cámaras de video y de cine en mano.
El sistema se compone de un módulo de sujeción a la cámara, brazos, asas y un soporte para montar los accesorios adicionales, como monitores LCD, transmisores y motores. 
Las diversas partes se ensamblan con un diseño único de la rueda de la roseta, diseñada para permitir ajustes rápidos de 260 grados en todos los ejes, en incrementos de seis grados. 
Los sistemas BMH se adaptan a todas las cámaras de cine y video profesional mediante la fijación a barras de 19 mm o 15 mm, mientras que también se puede montar directamente a las cámaras Arriflex a través de sus puntos de fijación de la rueda rosetón. 
El diseño modular del dispositivo también permite al operador mantener el mango derecho y/o izquierdo en la cámara, en el hombro o en el trípode en todo momento. 
Te permite trabajar sin ser obstaculizado por los accesorios estándar delante de la cámara (por ej: mandos de foco, matteboxes, motores, etc.) 
Para vídeo & cine:
        

​​Testeado

        

Duradero

        

Muy fácil de usar