Schedule: Monday to Friday 09:30 - 14:00 & 15:00 - 17:30
Contact: info@cattscamera.com | Phone: +34 917 865 627

English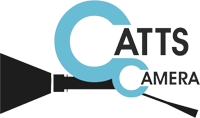 S-2240 Bi-color SMD On-camera LED light (60 pcs)
SWIT-S-2240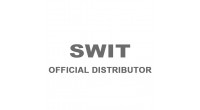 S-2240 Bi-color SMD On-camera LED light (60 pcs)
SWIT-S-2240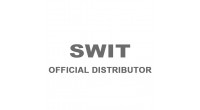 Have you seen it cheaper? Ask us for an offer!
S-2240 Bi-color SMD On-camera LED light (60 pcs)
Read more
Description
60pcs Surface Mounted LEDs
Area light, soft and glareless
S-2240 is an on-camera LED news light, with surface mounted LED technology, includes 60pcs ultra bright SMD LEDs, suitable for wide area on-camera lighting.
The provided diffuser cover generates an equally spread, glareless area light for close interview and professional film lighting.
Super wide beam angle
LED 120°; Half-declined at 68°
The SMD LED of S-2240 has 120° wide beam angle, and generates an equally spread, wider area light comparing to traditional DIP LED bulbs.
Take center illuminance as 100% brightness, when declined to 50% at the edge, the "half-declined" beam angle can still reach to 68°, which means the light is equally spread onto the whole environment, instead of just concentrated at center.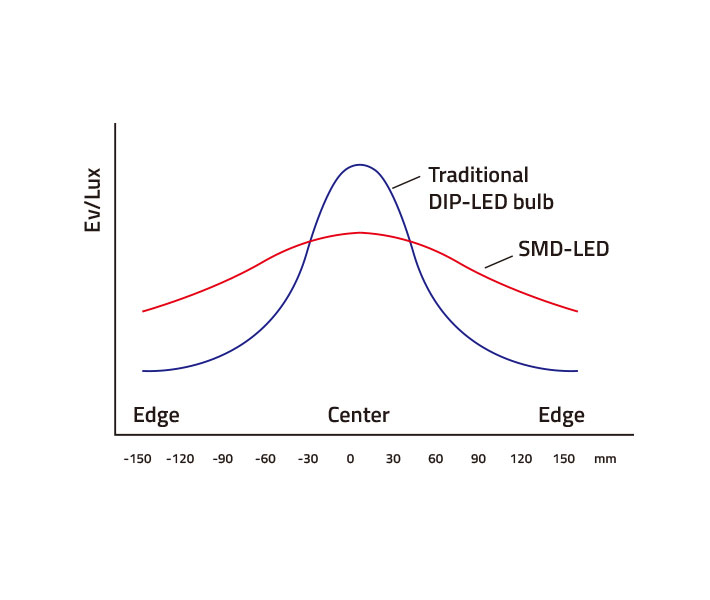 Bi-color temperature
3200K-5600K continuously adjustable
Every SMD LED of S-2240 is packaged with 5600K and 3200K LEDs, and the output color temperature can be continuously adjustable between 3200K and 5600K. The bi-color SMD LED is more reliable and has better consistency on color temperature.

High Color Reveal Ability
CRI Ra≥93; TLCI≥97
CRI (Color Rendering Index) is a measure of the ability of a light source to reveal the colors of various objects faithfully in comparison with a natural light source.
And TLCI (Television Lighting Consistency Index) is special for the color reveal ability by camera sensor. Max value 100.
The normal LED light has 80-85 CRI or TLCI, while S-2240 offers the super high CRI at 93 and TLCI at 97, and will not lose the object original colors.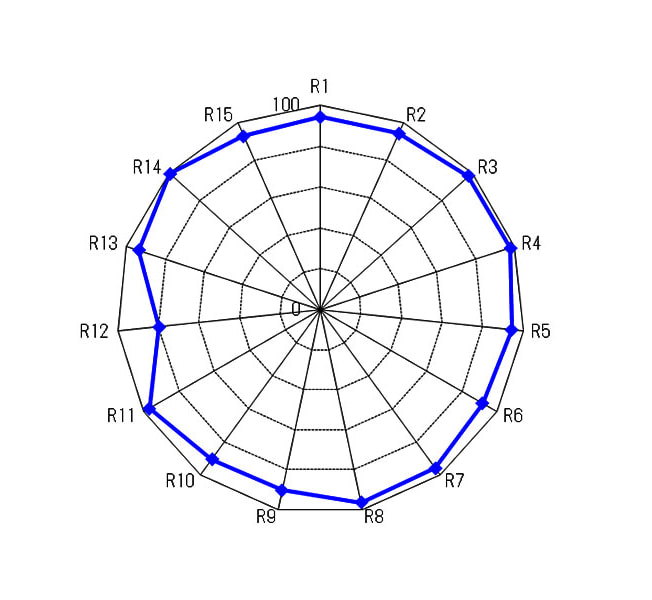 Magnetic Diffuser Cover
With organic light diffusion agent
S-2240 provides a diffuser cover, to be attached on the front of LEDs by magnet.
The diffuser cover adopts the PC material with organic light diffusion agent, which increased the transmission of light, and provides a soft, glareless and comfortable lighting effect.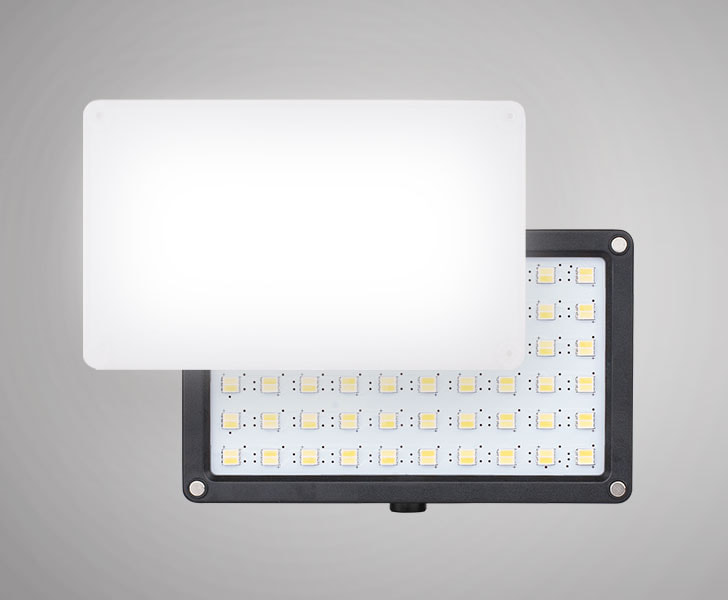 6-17V DC Input
Various DV plates / D-tap cable
S-2240 accepts 6-17V wide voltage input, so you can get DC power from V-mount / Gold mount batteries, or DV batteries. S-2240 also supports SWIT S-7004 series snap-on type DV battery plates to install, and select various types of DV battery to power.

Interchangeable DV plates
You can select the following DV plates:
     - S-7004F: SONY NP-F970/770.
     - S-7004U: SONY BP-U60/U30.
     - S-7004D: Panasonic CGA-D54/D28 VW-VBD58 AG-VBR59.
     - S-7004B: Panasonic VW-VBG6.
     - S-7004J: JVC BN-V428U.
     - S-7004V: JVC BN-VF823.
     - S-7004I: SSL-JVC50.
     - S-7004C: Canon BP-945/970G.
     - S-7004E: Canon LP-E6.
Features
     - LED: 60 pcs SMD LEDs.
     - Illuminance: 300Lux @ 1 meter.
     - Beam Angle: LED 120°; Half decline at 68°.
     - Color temperature: 3200K±200K ~ 5600K±300K.
     - Color performance: CRI Ra≥93; TLCI≥97.
     - Working voltage: DC 6V~17V.
     - Power consumption: Approx. 12W.
     - Dimensions: 143(W)×91(H)×34(D)mm.
     - Weight: Net 166g.
What is included
1x S-2240 Bi-color SMD On-camera LED light (60 pcs).
1x Bag.
1x S-7004 battery plate (U/F/D/B/C/V/I/E selection).
1x Cold shoe to 1/4 Ball head.
1x Magnetic Diffuser.
1x S-7104 D-tap to Pole tap cable.