Schedule: Monday to Friday 09:30 - 14:00 & 15:00 - 17:30
Contact: info@cattscamera.com | Phone: +34 917 865 627

English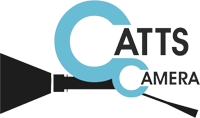 Zacuto EVF Gratical Eye Viewfinder
ZAC-Z-GRE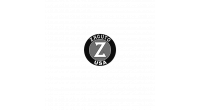 Zacuto EVF Gratical Eye Viewfinder
ZAC-Z-GRE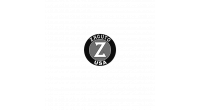 Have you seen it cheaper? Ask us for an offer!
Description
With the Gratical Eye, Zacuto takes the highly regarded 0.61", 1280 x 1024 micro OLED panel found in their Gratical HD and packs into an EVF that weighs just 14 oz and fits into the palm of your hand.
In order to keep the EVF small and compact, it features a round design and it equipped with only a single 3G-SDI input that supports up to 1080p60 video, a 2-pin LEMO power connector, and a USB port for firmware updates.
Not content at being just a professional-grade EVF that produces natural looking images with a 10,000:1 contrast ratio, the Gratical Eye is equipped with a FPGA dual core processor to support the full set of monitoring and image analysis features found on the larger Gratical HD, including LUT support, vectorscope and waveform displays, and peaking, which are controlled using a joystick-style button on the back of the unit.
With its compact size and full feature set, the Gratical Eye is an EVF ideally suited for use with professional SDI cameras and rigs using external power solutions.
New firmware upgrades and Gratical tech support can be found here
Features
MICRO OLED DISPLAY
 - Screen Dimension: 0.61" diagonal
 - Resolution:
     - Full Display 1280x1024 16x9
     - HD 1280x720
 - Contrast Ratio:10,000:1
 - Refresh Rate: 60Hz
 - Color Depth: 24 bit RGB
 - Luminance: 120-250 cd/m^2
 - Pixel Info:
     - 2687.21 PPI
     - 5.4 million pixels
     - 16.7 million colors
VIDEO PROCESSING FEATURES
 - Custom Scaling/User Presets
 - Color Processor: RGB, saturation, brightness, contrast
 - Zebra Stripes: Customize width, color, thresholds
 - Vectorscope
 - Waveform (3D)
 - Histogram (RGB, Luma)
 - Audio Meters
 - Proximity Screen Saver
 - Outboard Tally Light
 - LUT import, creating & editing
 - Red Line Peaking (multi-color)
 - intense focus assist peaking
 - False Color
 - Frame Store Feature
 - Test Pattern (color bars & Macbeth)
 - Four programmable buttons
 - Frame Rates: 23.98p, 23.98PsF, 24p, 24PsF, 25p, 25PsF, 29.97PsF, 30 PsF,50i, 50p, 59.94i, 60i, 60p
CONNECTIONS
 - HD-SDI Input: Resolutions up to 1080p/6
POWER
 - Compatible with either polarity: 2 pin LEMO
 - Battery will power: the Eye for 16 hours
 - Power Voltage Input: 12-16.8V
 - Power draw: 5.5W, .46A at 12V