Schedule: Monday to Friday 09:30 - 14:00 & 15:00 - 17:30
Contact: info@cattscamera.com | Phone: +34 917 865 627

English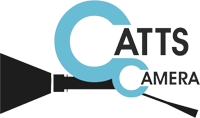 Adapta RF/PL with remobable support foot
KIP-ADP-RFPL-M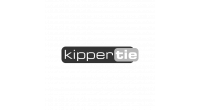 Adapta RF/PL with remobable support foot
KIP-ADP-RFPL-M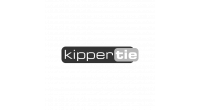 Have you seen it cheaper? Ask us for an offer!
Description
Robust, accurate, reliable. Kippertie RF to PL Adapter.

"Adapta RF/PL" is the high quality PL mount adapter designed specifically for RED® Komodo.
Converting Komodo's native RF mount to industry standard PL, Adapta RF/PL is carefully designed with optical baffles and flare traps for optimum performance, and with consideration for Komodo's specific body size.
The mount is optimized for strength and long life. Stainless steel and aerospace grade aluminum are used throughout. The PL mount is adjustable for precise focusing, and its internal mechanism is adjustable for locking position to protect against wear and tear.
A sturdy kickstand designed to fit the size of the Komodo body is included, allowing the PL mount to be rigidly attached to a base plate or other bracket with 1/4-20 and 3/8-16 fittings.
*The optional "Chinstrap" mount bracket provides exceptional rigidity by connecting the Adapta RF/PL directly to the Komodo camera body. ( https://cattscamera.com/en/lens-mounts-olpfs/2022-revolva-rf-chinstrap-for-revolva-adapta.html)
Description
Sólido, preciso, fiable.  Adaptador RF a PL de Kippertie.

'Adapta RF/PL' es el adaptador de montaje PL de alta calidad diseñado específicamente para RED® Komodo.
La conversión de la montura RF nativa de Komodo a PL estándar de la industria, Adapta RF/PL está cuidadosamente diseñado con deflectores ópticos y trampas de bengala para un rendimiento óptimo, y con la consideración del tamaño específico del cuerpo de Komodo.
La montura está optimizada para la fuerza y la larga vida.  Acero inoxidable y aluminio de grado aeroespacial se utilizan en todo. La montura PL es ajustable para un enfoque preciso, y su mecanismo interno es ajustable para bloquear la posición para proteger contra el desgaste.
Se incluye un robusto pie de apoyo diseñado para adaptarse al tamaño del cuerpo de Komodo, lo que permite que el montaje PL sea atado rígidamente a una placa base u otro soporte con accesorios de 1/4-20 y 3/8-16.
*El soporte de montura opcional "Chinstrap" proporciona una excepcional rigidez conectando el Adapta RF/PL directamente al cuerpo de la cámara de Komodo. ( https://cattscamera.com/es/monturas-olpfs/2022-revolva-rf-chinstrap-for-revolva-adapta.html )