Schedule: Monday to Friday 09:30 - 14:00 & 15:00 - 17:30
Contact: info@cattscamera.com | Phone: +34 917 865 627

English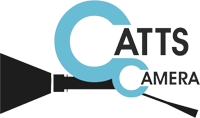 Single Remote Headset with rechargeable lithium battery
EARTEC-ULSR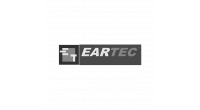 Single Remote Headset with rechargeable lithium battery
EARTEC-ULSR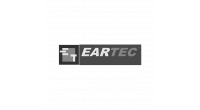 Have you seen it cheaper? Ask us for an offer!
Single Remote Headset with rechargeable lithium battery
Read more
Description
Full-duplex / simultaneous wireless communication.
Expandable to up to 5 users without a hub. No license required, no base station, cables or backpacks.
Simple operation: just turn on the headset and talk.
Range up to 300 meters (outdoor line of sight).
Microphone boom.
Rotates 270 degrees.
Automatic mute when microphone is in vertical position.
Lightweight and comfortable.
Long battery life.
Features
 - Standard - DECT 6.0 (Digital Enhanced Cordless Telecommunications)
 - Frequency: 1920 - 1930 MHz (USA)
 - Frequency: 1880 - 1900 MHz (UK / EU)
 - Channel bandwidth: 1.728 GHz
 - Modulation type: GFSK
 - Baud rate: 1,152 Mbps (baud rate)
 - Duplexing: Time Division Duplexing (TDD)
 - Voice coding: ADPCM I 32bit / s
 - RF Access: Time Division Multiple Access (TDMA)
 - Range: up to 300m (line of sight)
 - Handset power supply: Rechargeable Lithium 3.7 W / 800 mAh 3.0 Wh
 - Charger power supply: input 110-240Vac Output 5.0V - 1.1A
 - Charging time: 3 hours
 - Operating time: up to 6 hours
 - Storage temperature: -10 C to 60 C