Schedule: Monday to Friday 09:30 - 14:00 & 15:00 - 17:30
Contact: info@cattscamera.com | Phone: +34 917 865 627

English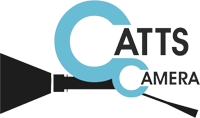 S-2320 160W Bi-color Studio LED Spot Light (160 W)
SWIT-S-2320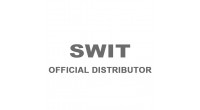 S-2320 160W Bi-color Studio LED Spot Light (160 W)
SWIT-S-2320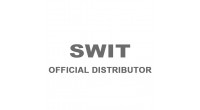 Have you seen it cheaper? Ask us for an offer!
S-2320 160W Bi-color Studio LED Spot Light (160 W)
Read more
Description
160W LED Spot Light
Ultra-bright and long-life
S-2320 is a studio LED spot light, with Chip-on-board LEDs of 50,000 hours lifetime, and generates 160W light output, which is an ideal light source for broadcast studio and field video productions.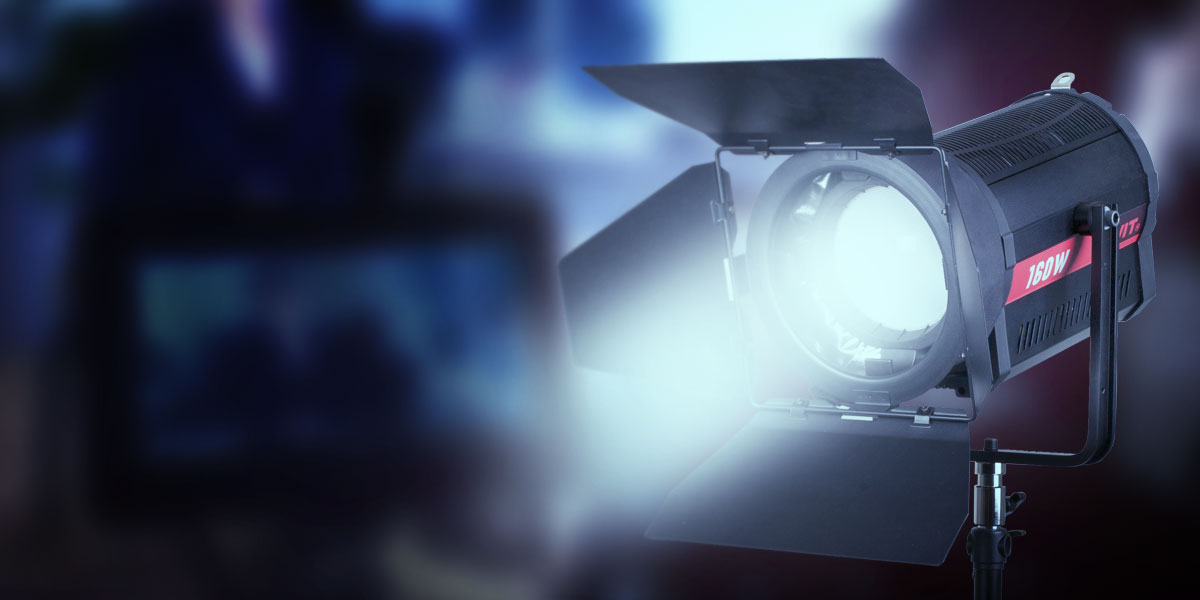 Spot /Flood Adjust
20° - 70° beam angle
S-2320 outputs 20° - 70° beam angle by adjusting position of the LED board, and 0-100% non-flickering dimmable.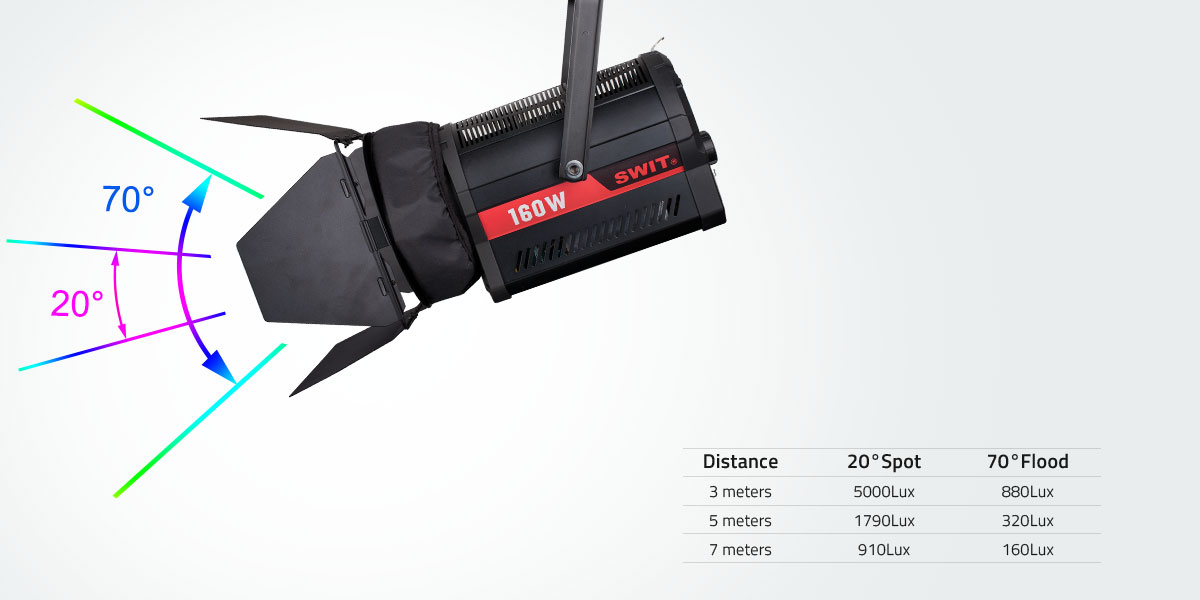 Bi-color temperature
3000K-8000K continuously adjustable
S-2320 LED board alternated with 3000K and 8000K LEDs, and the output color temperature can be continuously adjustable between 3000K and 8000K.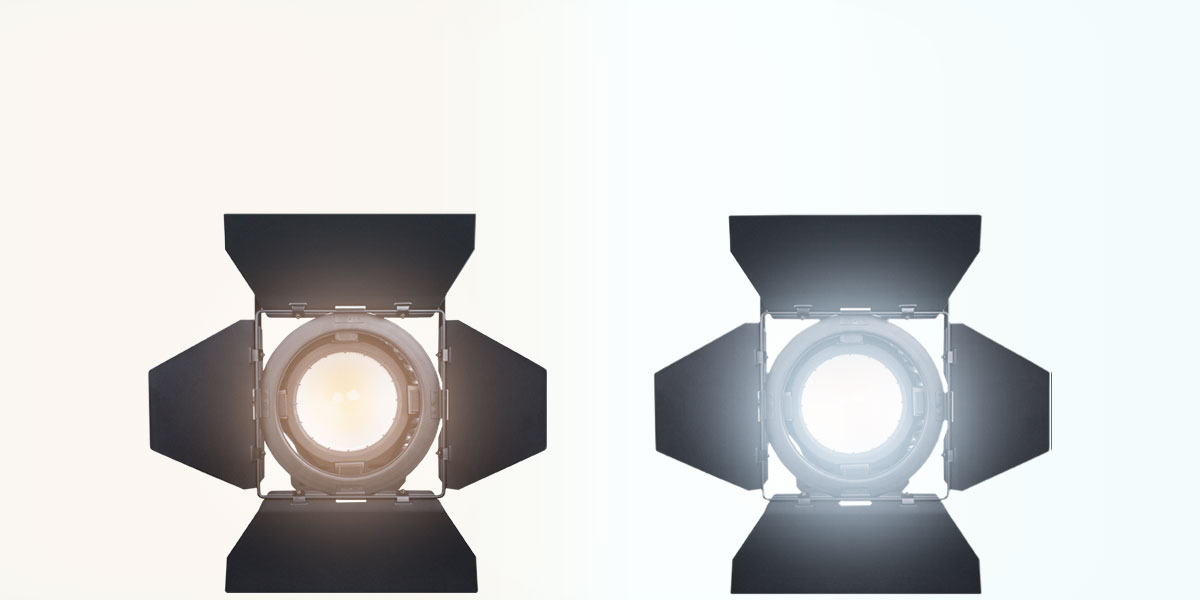 High Color Reveal Ability
CRI Ra 95; TLCI 95
CRI (Color Rendering Index) is a measure of the ability of a light source to reveal the colors of various objects faithfully in comparison with a natural light source.
And TLCI (Television Lighting Consistency Index) is special for the color reveal ability by camera sensor. Max value 100.
The normal LED light has 80-85 CRI or TLCI, while S-2320 offers the super high CRI at 95 and TLCI at 95, and will not lose the object original colors.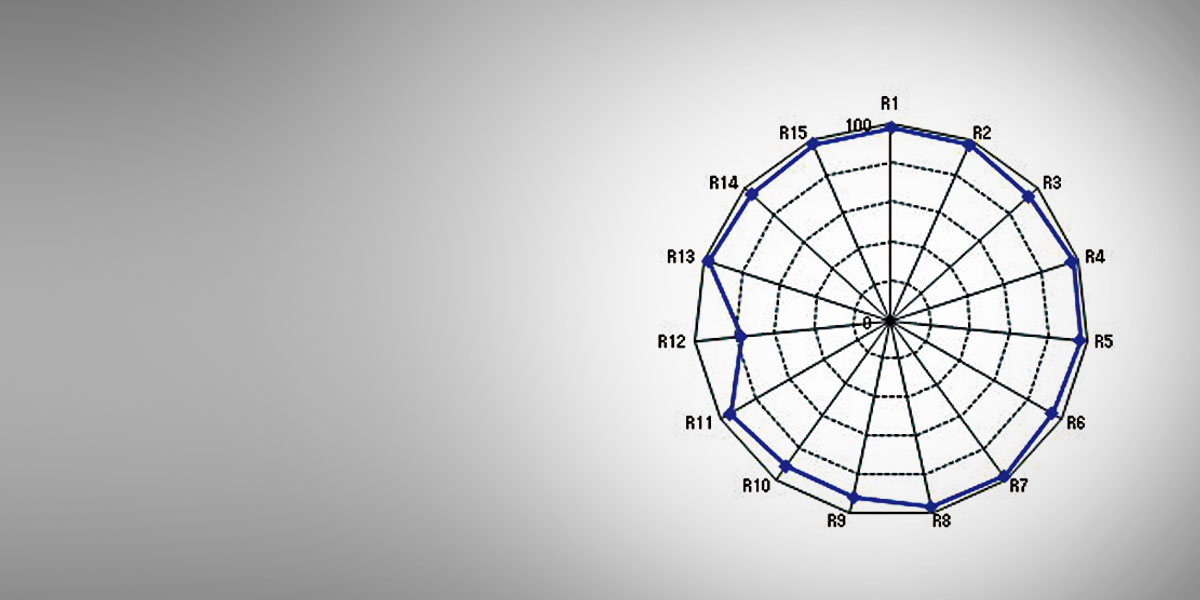 DMX512 Control
Dimmer and Color temperature
S-2320 adopts standard 5-pin DMX in/out port, supports DMX512 protocol, and adjusts dimmer and color temperature by DMX controller.
The dimmer and color temperature occupy 1 DMX address respectively.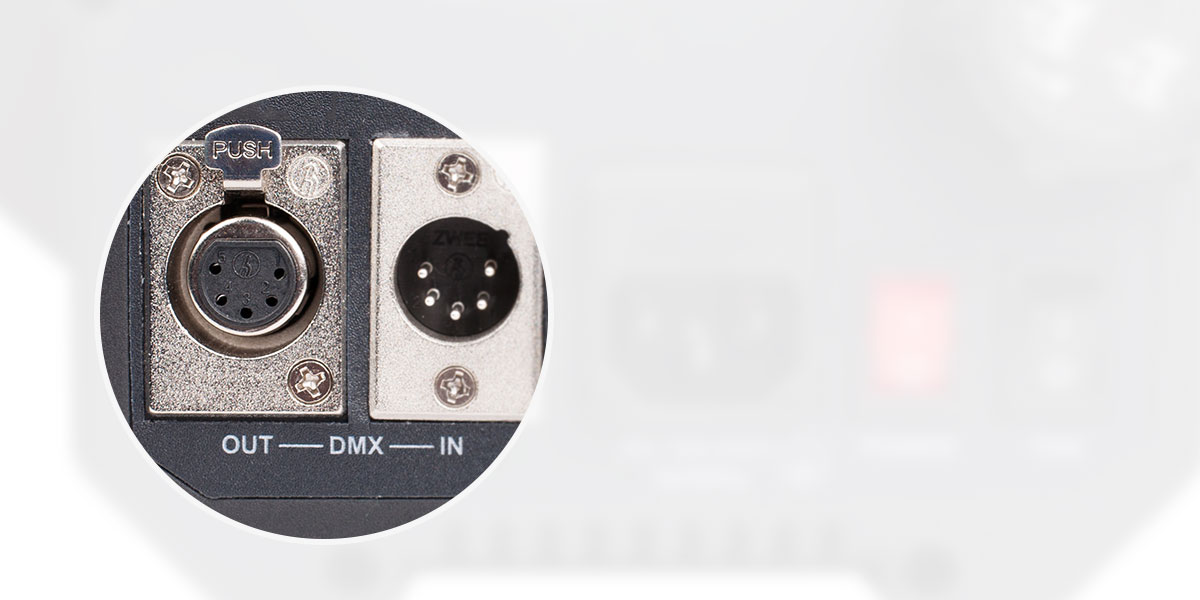 LCD screen display
Dimmer / color temperature value
The rear LCD screen can display the current dimmer percentage, color temperature value, and set DMX address, supports touch control to adjust and set.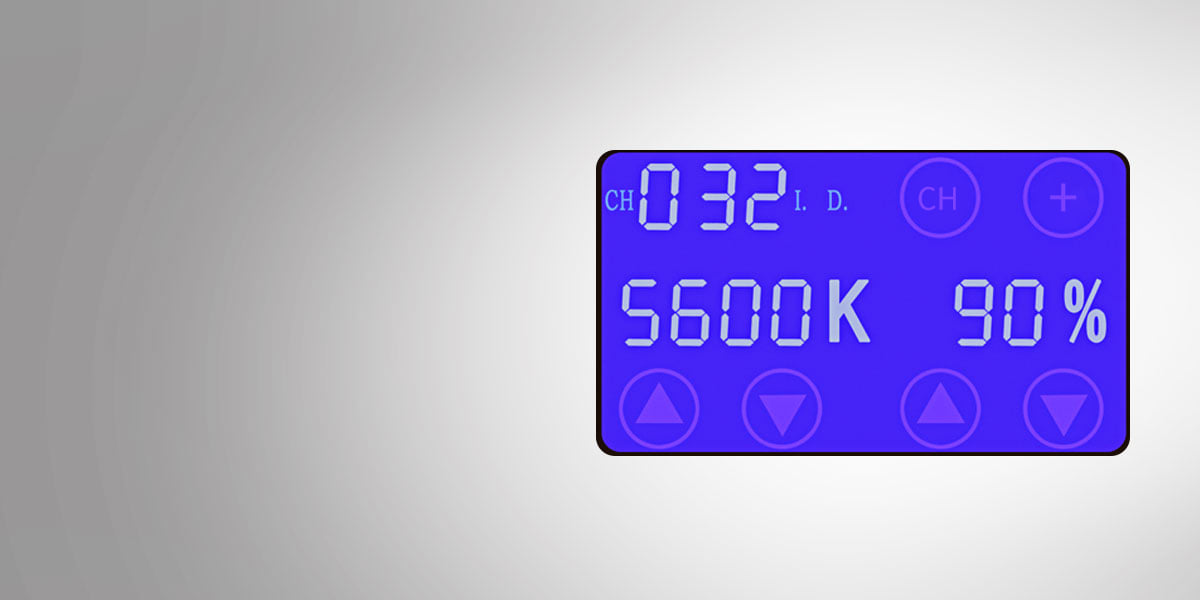 Silent Mode
Switch off fans
S-2320 adopts silent fans to radiate heat, which will not affect normal shooting environment to record audio.
While in strictly silent required broadcast environment, S-2320 can be switched to "Silent Mode" to turn off the fans.
Anyway, during the Silent Mode running, when the light detected temperature over 75 degree, it will be switched off automatically to pretect the LED.
Sleep Mode
Quick recover brightness
S-2320 supports "Sleep Mode": you can switch off the light by pressing the DIMMER knob, to enter Sleep Mode. And press the DIMMER knob again; the S-2320 can be quickly light up to the previous dimmer value.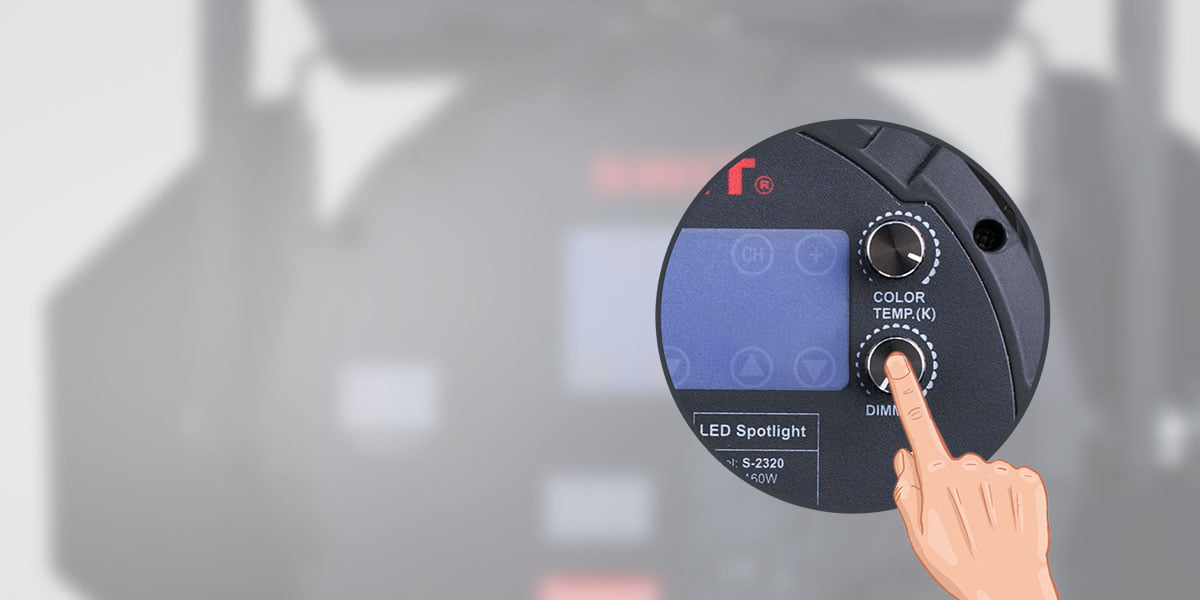 4-leaf Metal Barn Door
With black-out cloth
S-2320 is equipped with 4-leaf metal barn doors, dismountable and rotatable. Meanwhile, the light provides a special black-out cloth to prevent the light leakage.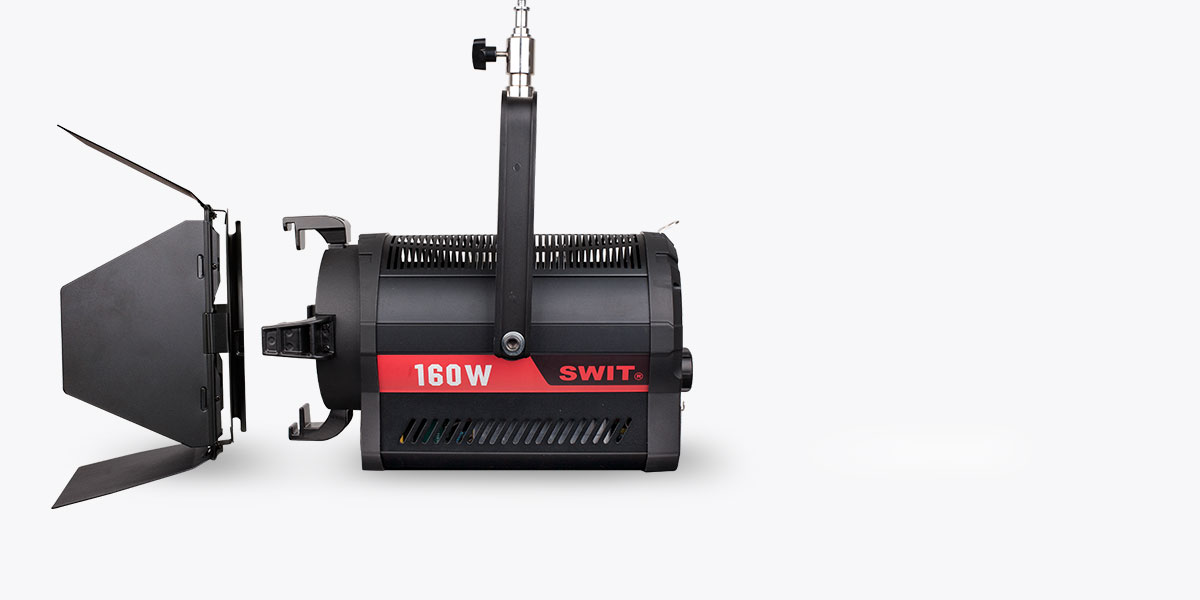 Features
 - Beam angle: 20°- 70°
 - Max illuminance:
     - 3m:
          - Spot: 5000Lux
          - Flood: 880Lux
     - 5m:
          - Spot: 1790Lux.
          - Flood: 320Lux.
     - 7m:
          - Spot: 910Lux.
          - Flood: 160Lux.
 - Color temperature: 3000K~8000K
 - CRI: ≥95
 - TLCI: ≥95
 - Power: 160W
 - Working voltage: AC 100-240V 50/60Hz
 - Dimensions: 390×320×370mm
 - Weight: 5kg
What is included
1x S-2320 160W Bi-color Studio LED Spot Light (160 W).
1x Black out cloth.
1x Barn door kit.
1x U bracket.