Schedule: Monday to Friday 09:30 - 14:00 & 15:00 - 17:30
Contact: info@cattscamera.com | Phone: +34 917 865 627

English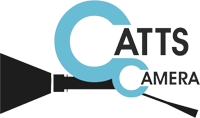 S-8D98 Panasonic EVA1/DVX200 Camcorder Battery Pack
SWIT-S-8D98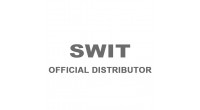 S-8D98 Panasonic EVA1/DVX200 Camcorder Battery Pack
SWIT-S-8D98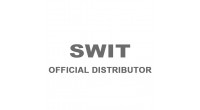 Have you seen it cheaper? Ask us for an offer!
WARNING ABOUT BATTERIES.
The transport of batteries is subject to special restrictions.
For more information, please contact us on +34 917 865 627 or by mail at info@cattscamera.com
Opening hours: Monday to Friday from 09:30 to 14:30 and from 15:30 to 18:30
Read more
Description
S-8D98 is the replacement battery for Panasonic VW-VBD58 or AG-VBR59, compatible with Panasonic AU-EVA1, AG-DVX200 and AJ-PX- 270/285, etc.
With a rated voltage of 7.2V, the S-8D98 has a capacity of 70Wh / 9800mAh, and can run more than 3 hours with AU-EVA1 camcorder.
The S-8D98 battery features a 5.5/2.1mm DC output jack for 7.2V (nominal) DC connection. You can connect the camera's LED light, monitor or wireless transmitter to the pole socket, and get power simultaneously with the camera.
The maximum power of the pole socket is 30W, 4A.
The S-8D98 can be charged with the original Panasonic DE-A88 charger, and SWIT also provides the S-3602D dual-channel charger or LC-D421 4-channel charger for S-8D98, it will take about 6 hours to charge from empty to 100%.
Features
     - Nominal voltage: 7.2V.
     - Capacity: 70Wh, 9800mAh.
     - Maximum power output:
          - Total: 30W, 4A.
          - Pins: 25W,3.5A.
          - Pole caps: 30W, 4A.
          - USB: 5W (5V / 1A).
     - Compatible cameras: Panasonic AU-EVA1, Panasonic AG-DVX200, Panasonic AJ-PX270, Panasonic AJ-PX285.
     - Dimension: 41×70×83mm.
     - Charging temperature: 0-40°C.
     - Discharge temperature: -20°C-50°C(capacity and maximum load may decrease when operating below 0°.
     - Net weight: approximately 337g.