Schedule: Monday to Friday 09:30 - 14:00 & 15:00 - 17:30
Contact: info@cattscamera.com | Phone: +34 917 865 627

English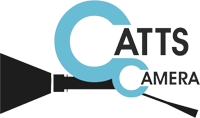 1 TO 3 MINI POWER SPLITTER (3PIN FISCHER)
WC-258700

1 TO 3 MINI POWER SPLITTER (3PIN FISCHER)
WC-258700

Have you seen it cheaper? Ask us for an offer!
1 TO 3 MINI POWER SPLITTER (3PIN FISCHER)
Read more
Description
The 1 to 3 Mini Power Splitter (3-pin Fischer) converts one 3-pin male Fischer to three 3-pin female Fischer. 5A maximum recommended load at 24V. This is a passive device with no fuse or regulation.
Includes (2) 1/4-20 screws for mounting on camera or accessories. 
*The connectors used in this assembly are not manufactured by Fischer, but are made to the same specifications and are Fischer compatible.
Features
 - Dimensions: 381 x 38.1 x 12.7mm
 - Weight: 52 g
 - Cable Length: 12 inches (30 centimeters)
What is included
1x 1 a 3 Mini Power Splitter (3pin Fischer)
2x 1/4-20 Socket Cap screws for mounting to camera or accessories