Schedule: Monday to Friday 09:30 - 14:00 & 15:00 - 17:30
Contact: info@cattscamera.com | Phone: +34 917 865 627

English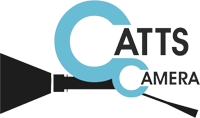 A-Box (Sony Venice & Venice 2)
WC-257400

A-Box (Sony Venice & Venice 2)
WC-257400

Have you seen it cheaper? Ask us for an offer!
A-Box (Sony Venice)
CONDITIONS BLACKFRIDAY 2023:
Discounts subject to exchange rate.
Promotion valid from 11/20/2023 - 11/30/2023 or until stock lasts at the supplier.
Read more
Description
A-Box (Sony Venice, Venice 2) adapts the single 5 pin XLR on the side of the Venice camera body, to two standard 3 pin XLRs (female).
The A-Box is easy to install and remove and is designed to fit flush with the shape of the Sony Venice, Venice 2 without blocking air flow.
Phantom power can be enabled on camera and the A-Box will pass it through to the microphones.
Highest quality professional grade connectors.
Features
 - Weight: 62 g (0.13 lbs)
 - Dimensions: 38.1 x 76.2 x 25.4 mm (1.5 x 3 x 1 in)