Schedule: Monday to Friday 09:30 - 14:00 & 15:00 - 17:30
Contact: info@cattscamera.com | Phone: +34 917 865 627

English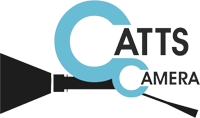 WC Coiled BNC to BNC (20")
WC-206400

WC Coiled BNC to BNC (20")
WC-206400

Have you seen it cheaper? Ask us for an offer!
Description
HD-SDI - BNC to BNC coiled cable. Extends from 20" (50 cm) resting length, up to 36" (91 cm) stretched, to allow mobility and adjustment of on-board monitors, wireless systems and recorders. Ideal for Teradek wireless systems and Steadicam setups. Excellent for studio setups as well as patching. Also available in 10" length. RoHS compliant. 3G-SDI rated.
Description
Cable enrollado HD-SDI - BNC a BNC. Se extiende desde 20" (50 cm) de longitud de reposo, hasta 36" (91 cm) estirado, para permitir la movilidad y el ajuste de los monitores de a bordo, los sistemas inalámbricos y las grabadoras. Ideal para sistemas inalámbricos Teradek y configuraciones Steadicam. Excelente para configuraciones de estudio así como para parches. También disponible en longitud de 10". Cumple con la normativa RoHS. Clasificación 3G-SDI.