Schedule: Monday to Friday 09:30 - 14:00 & 15:00 - 17:30
Contact: info@cattscamera.com | Phone: +34 917 865 627

English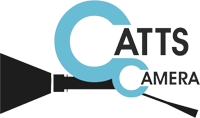 LEITZ M0.8 SUMMILUX T1.4 - 21 mm - Metric
LEITZ-11430-002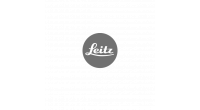 LEITZ M0.8 SUMMILUX T1.4 - 21 mm - Metric
LEITZ-11430-002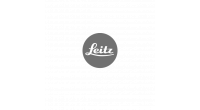 Have you seen it cheaper? Ask us for an offer!
LEITZ M0.8 SUMMILUX T1.4 - 21 mm - Metric
Read more
Description
The M 0.8 lens line consists of 7 distances from 21mm to 90mm. The lenses use Leica' s M mount to maintain their small size and offer a variety of design enhancements that make them more compatible with the film production environment.
ICONIC IMAGES, CLASSIC CHARACTER
Leitz M 0.8 lenses bring a unique interpretation of light, skin tones and color that has inspired photographers and cinematographers for years. Their contrast and bokeh character allows images to appear in a way that draws the viewer into the image and brings subjects to life. This look and feel is now available to the cinematographer looking for something new.
INCREDIBLY SMALL AND LIGHTWEIGHT
The compact size of the Leitz M 0.8 lenses is made possible by retaining the Leica M mount. They range from 8.7 cm to 9.8 cm and weigh between 515-835 g. They are an ideal combination for cameras in drone or stabilizer configurations. Each lens has a standardized front diameter of 80 mm with a 77 mm screw-in filter thread. The 0.8 modular gear rings allow the lens motors and focusing systems to work seamlessly...
CAMERA COMPATIBILITY
Leitz M 0.8 lenses use the Leica M mount instead of a PL mount to maintain their small size. Many cameras with interchangeable mounts or adapters can still use these lenses. Cameras RED can use the Leica M-mount interchangeable mount RED along with the new mechanically modified OLPFs are also available from Leitz
ARRI ALEXA Mini LF, Mini and AMIRA cameras can also use a new Leica M-mount for cameras
The RED KOMODO cameras as well as Sony cameras with E-mount such as the a7 series can be used with adapters. And Leica's SL camera can also be used with these lenses.
A new way of seeing light, skin tones and color
For more than 60 years, full-frame M lenses have captured unique and iconic images around the world
Now Leitz Cine Wetzlar, sister company of Leica Camera, brings the characteristics of these lenses directly to the world of cinema with its new M 0.8 lenses. M 0.8 lenses interpret light and skin tones with a unique sense of clarity, color and charisma. Now it's easier than ever to bring that character into the world of moving images.
Leitz selected 5 lenses for this series, choosing the fastest at each focal length. They include: 21mm f/1.4, 24mm f/1.4, 28mm f/1.4, 35mm f/1.4 and the 50mm f/0.95 Noctilux. The lenses will be available individually or as a set.
Where the M 0.8 lenses really distinguish themselves is in the look they deliver to digital cameras. Their character is unlike anything else in the film world at the moment, with an emotional tone to the images that is at once impossible to put into words, but intimately familiar to the senses. The way M 0.8 lenses emit light, give depth to skin tones, shape reflections and blur, offer a new opportunity for creativity for all image seekers.
Analog look
M 0.8 lenses are not technically antique, but their image profile retains some of what has been lost in modern lens design. Their subtle center-weighted focus field and focusing curvature create a dimensionality that has always set M lenses apart from more advanced optics that can be precise to the point of dullness.
Natural depth
Modern lenses focus in a flat, layered manner that seems unrealistic as they draw attention to themselves. M 0.8 lenses focus in a curve that more accurately recreates the natural perception and imperfection of the natural world. This creates images that feel different and dimensional, appearing satisfying on a subconscious level.
Size Matters
The M 0.8 lens line consists of 7 focal lengths from 21mm to 90mm. These lenses are among the smallest lenses that can be used with cine accessories on professional cameras. They open up new worlds for compact cameras, drones, gimbals and underwater camera setups to allow your cinematic vision to expand.
The best of the best
M 0.8 lenses are assembled on the Leica M lens production line using the best components available. Each piece of glass is hand-selected and undergoes 3 to 4 times more cleaning than traditional M lenses to ensure performance
*Video shot with LEITZ M 0.8 lenses