Schedule: Monday to Friday 09:30 - 14:00 & 15:00 - 17:30
Contact: info@cattscamera.com | Phone: +34 917 865 627

English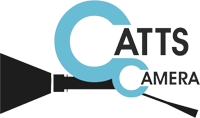 2 x PB-M98S mini batteries + 1 x S-3822S 2chx3A fast charger
SWIT-PBM98S-S3822S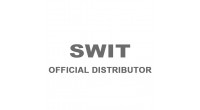 2 x PB-M98S mini batteries + 1 x S-3822S 2chx3A fast charger
SWIT-PBM98S-S3822S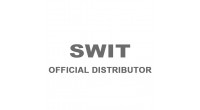 Have you seen it cheaper? Ask us for an offer!
WARNING ABOUT BATTERIES.
The transport of batteries is subject to special restrictions.
For more information, please contact us on +34 917 865 627 or by mail at info@cattscamera.com
Opening hours: Monday to Friday from 09:30 to 14:30 and from 15:30 to 18:30.
Read more
Description
Tiny V-mount battery. Pocket fit size
The brick size V-mount batteries are always too big and heavy for field shootings, especially the handheld stabi- lizers, focus puller monitor, portable LED panel, or small cameras.
PB-M98S Pocket V-mount battery is designed for the above applications!
It's only a DV battery size, with high capacity cells and still reaches 98Wh, and without any compromise on the DC sockets!
98Wh Fly Friendly
150W/12A constant high load.
PB-M98S consists of 8pcs of high class 18650 battery cells, nominal voltage is 14.4V and reaches 98Wh / 6.8Ah high capacity.
You can take this battery in carry-on luggage to board airplane.
The constant load is as high as 150W, 12A, applicable for high power devices.
 Built-in D-tap and USB
The pocket size PB-M98S still has D-tap and USB sockets built-in. The D-tap socket has 100W/8A load, and support charging input by SWIT PC-U130B2 dual D-tap charger.
The USB socket outputs 5V/2A for smart phone fast charging.
 5-LED Power Indicator
Low battery warning.
PB-M98S has 5-LEDs to indicator remaining power percentage. When remaining power is less than 10%, the last LED will flash automatically to remind changing battery.
2-ch Simultaneous Charger
Charging current: 3A per channel.
The portable charger S-3822S can charge 2 V-mount batteries simulta- neously. The charging output is DC 16.8V, 3A×2
LED Charging Indicators
S-3822S has LED charging indicators on the front panel, indicates the real time capacity of each channel by different colors:
     - Red: the battery capacity is below 100% 
     - Green: fully charged 
     - Red flash: the charging may have problem
AC-DC Adapting Output
S-3822S has a 4-pin XLR female connector on the front panel. Connected with SWIT S-7102 XLR female to male cable (optional purchase), the S-3822S can be used as AC-DC adaptor of DC 15V, 6A, 90W output.
Please note the AC-DC adapting output will not work when battery is charging
Features
     - Battery plate: V-mount.
     - Nominal voltage: 14.4V.
     - Capacity: 98Wh, 6.8Ah.
     - Max output:
          -  In total: 150W.
          -  Electrodes: 150W, 12A.
          -  USB:10W, 5V/2A.
          - D-tap: 100W / 8A.
     - Dimension: 100×74×48mm.
     - Charging Temperature: 0-40°C.
     - Discharging Temperature: -20°C-50°C(Capacity and Max Load may decrease when operating below 0°.
     - Net weight: 0.51kg.
     - Max charging current: 3A.
     - Input: 100~240VA, 50/60Hz.
     - Power consumption: Max 136W.
     - Charging output: DC 16.8V, 3A×2-ch.
     - Adapting output: DC 15V, 6A.
     - Working temperature: 0°C~+40°C.
     - Working humidity: 10%~90%.
     - Dimensions: 228mm×140mm×120mm.
     - Weight: 1.0kg.